What's new
Live Your Life to the Fullest with a Summer Loan

A Summer Loan is a great option when you need some extra cash, for any reason!

Learn more about Summer Loans

NEW ATM LOCATION:

Mil-Way Federal Credit Union is proud to announce their newest 24- hour ATM location in the heart of the Bi-State Justice Building in Downtown Texarkana.

Donald G. Smith Scholarship




We will announce the Scholarship recipients shortly. Please check back soon.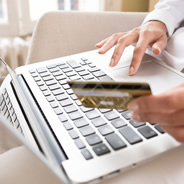 quick links



MIL-WAY NEWS
Follow us